TAMARA GHANDOUR
Innovation Keynote Speaker | Business Leader | Author
Watch Tamara in action.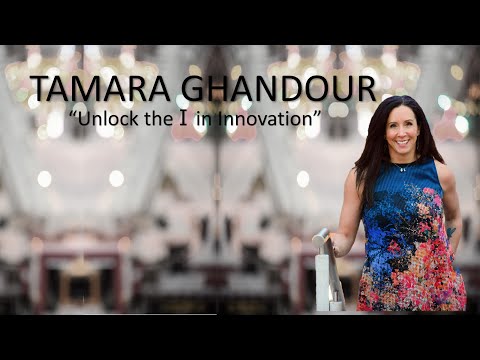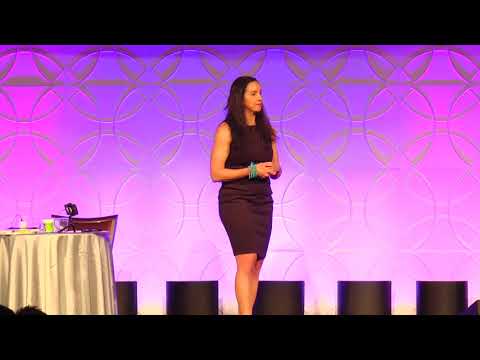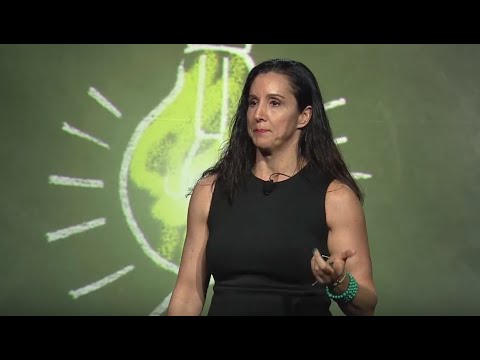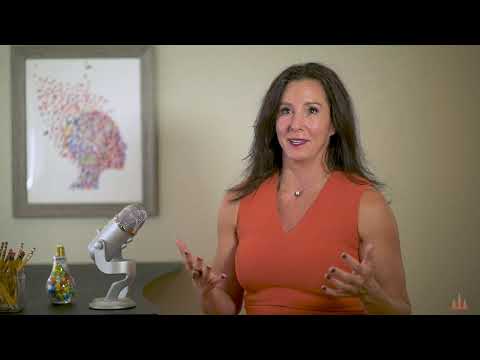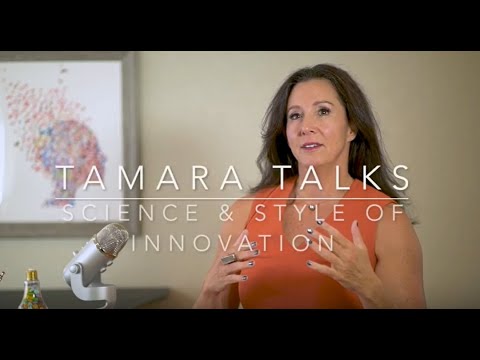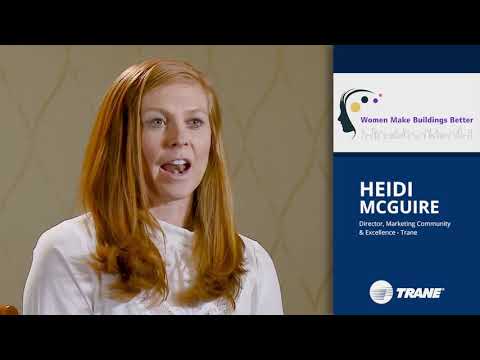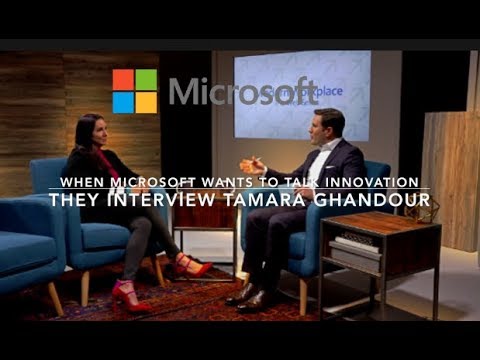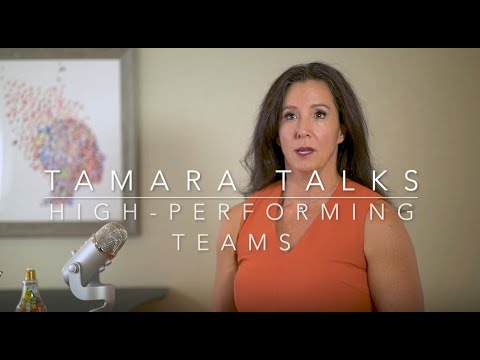 Innovation keynote speaker, Tamara Ghandour brings her "A" game to each one of her engagements.
She shares big league experience, extensive research, and inspirational, actionable innovation ideas.
Participants leave energized and better equipped to face workplace challenges.
In today's business climate, organizations cannot afford to maintain the status quo. As competition intensifies, companies must focus on innovation and creativity and differentiate themselves from the competition. And that's where Tamara , an incredible innovation keynote speaker, steps in.
What to expect from Tamara's engaging keynotes
Before the conference even begins, participants are primed by taking Tamara's proprietary Innovation Quotient Edge (IQE) Assessment.

At the conference, Tamara brings the results of the IQE Assessments to life in a meaningful way showing that everyone can innovate.

Participants dig deep with Tamara and really understand the importance of innovation in their personal and professional lives.

Sharing true-to-life stories and hands-on activities, Tamara sparks creativity and innovation in each participant.

Participants learn why innovation is the key driver for competitive advantage, growth, and profitability.

Participants get a clear picture as to why most companies struggle to create a culture that produces consistent innovation.

Innovation keynote speaker, Tamara, shows how anyone can create a culture that inspires new thinking, customer focus, experimentation, and business growth.
Join people around the globe who have benefited from Tamara's innovation keynote speaking and training.
Here's what people have to say about Tamara's engaging keynotes...
INCLUDED WITH EVERY KEYNOTE: THE INNOVATION QUOTIENT EDGE ASSESSMENT
The Innovation Quotient Edge (IQE) Assessment is the only tool that helps you understand your unique Innovator Archetype. So you can retrain your brain to be innovative on demand.
Being innovative is universal, we all do it. However, how we innovate is unique to each of us." - Tamara, Creator
Our proprietary Innovation Quotient Edge Assessment (IQE) will assess, measure, and crystalize your unique Innovator Archetype. Unlock your greatest asset - your innovative mind. Based on 20 plus years of work and research, the IQE will help you discover your unique brand of innovation. 
Prior to Tamara's innovation keynotes, each attendee will be given a custom link to take the assessment, providing incredible value before they even walk through the conference doors. When they leave they'll be armed with knowledge and insights that impact them directly. If innovation is the theme of your conference, the IQE and Tamara's keynote will be the change-agent that makes that happen.

COMING IN MAY 2020... Based on 25 years of business experience,  a propriety assessment taken by tens of thousands across the globe, neuroscience, brain mechanics, and behavioral psychology, you'll discover how the science and style of your unique Everyday Innovator style is your greatest edge. 
"The world is full of innovators - you just have to recognize and understand how to work with the best. Tamara's book will help you unlock the potential that innovation presents."
"Lessons from neuroscience show that each individual's specific use and set-up of architecture and chemistry is the most individualistic "fingerprints" we will ever own. Tamara eloquently deftly shows each of us how to access our own brand of innovation and how to unleash it on a world sorely in need of this wisdom."
"The pace of innovation is faster than it's ever been. And yet it'll never again be this slow. Tamara brings to life all that'll be required of today's leaders to outpace the innovation of the masses, with a caring heart envied by the masses."
TAMARA'S GHANDOUR'S MOST POPULAR KEYNOTE TOPICS
Tamara's highly interactive and wildly popular innovation keynotes include:
How to Out-Maneuver the Marketplace and Out-Perform the Competition at Lightning Speed
If you aren't continually innovating and pivoting, you are on a fast path to irrelevance. To compete in today's ever-changing, fast-paced landscape, organizations and leaders must learn to create a culture where innovation is the norm and adaptability is the requirement. This is a fast-paced innovation keynote, like the speed today's business requires.
Key Takeaways:
Create a culture of innovation from the inside out, where everyone participates and impacts the bottom line
Unlock your greatest resource, the untapped innovative minds of your team
Transform your organization into a gym of innovation where growth and measurable results are the norm
Overcome the hidden barriers to innovation that are hindering results
Benefit from the compounding value of daily innovation for exponential growth
How to Transform Your Organization from Change Agents to Change Artists, and Become Masters of the Marketplace
The biggest myth out there killing organizations is thinking that they need more change agents to combat status quo thinking. You don't need more disruption. It's happening already all around you. The marketplace, the competition, and the customer are always changing. Someone is always going to disrupt your work.
Instead what you need to truly win is change artists, people that are able to leverage and harness change to your advantage. People that are able to transform change from an unknown challenge to a known asset. That's how you stop spinning your wheels and start winning in today's fast-paced landscape.
Key Takeaways:
Understand how change agents and other deliberate efforts to disrupt your business are actually hurting your success
Transform people into change artists who can leverage the change happening around you
Empower your people to be Change Artists by first recognizing how they innovate, their Unique Innovation Profiles
Avoid the innovation traps of indifference that are slowing down growth
Discover how to break down the barriers to innovation both inside your organization and in the marketplace
Discover How The Innovator's Mind Is Inside All Of Us
The innovator's mind is curious, bold and always working. It is also inside all of us. But, not everyone innovates the same way. While innovation has become an organizational mandate and critical job description, we expect innovation to be accomplished somehow in the same institutionalized way. This shuts out 99% of your people. Then we wonder why fresh ideas never get created or, when they do surface, why they are never implemented.
Tamara's proprietary Innovation Quotient Edge (IQE) assessment engages the nine key triggers of innovation to identify and leverage your untapped potential. The only assessment that can quantify how you innovative, will show you how understanding Unique Innovation Profiles, especially your own IQE, will help your team discover how to work smart and bring more innovative thinking to work and life.
Key Takeaways:
Avoid the innovation pitfalls of exclusivity and siloing that kill morale, performance and results for most organizations and within most people
Discover your greatest untapped asset – your Innovator Profile – and be yourself, at your best
Engage your peak performance, and deliver more innovative thinking to your work and life
Discover how being you, at your best, is your competitive advantage
Create an environment where everyone on your team has permission to innovate and deliver their best performance.
How to Tap Your Company's Greatest Asset for Improved Performance, Engagement and Bottom Line Results
Your most important customers aren't the people that buy your products and services. Rather, they're the people inside your organization. Top-performing organizations recognize that the bottom lines improve most dramatically when their people are engaged enthusiastically. Yet most organizations settle for luke-warm employees and average productivity.
In today's highly competitive marketplace, mere job satisfaction isn't enough to attract or retain top talent or compete in the marketplace. A culture of innovation is the secret ingredient for enthusiastically engaged employees who work with passion every day.
Key Takeaways:
Drive innovation from the inside out for increased buy-in and implementation
Empower and engage everyone by leveraging the IQEs – Unique Innovator Profiles of your people and the interplay of those profiles among your team.
Discover the biggest mistakes most organizations in employee engagement, and how to avoid them
Decode the blueprint to a culture of innovation where people and ideas thrive and mediocre monkeys are minimized
Guide your team members from mere satisfaction to enthusiastic engagement, buzzing with energy daily
7 Ways Leaders Kill Innovation and How to Avoid Them
Your innovation mandate sounds like lip-service and nonsensical business-consulting jargon. A bullet point in your value statements or a town hall meeting are not enough. Innovation is the number one skill required from today's workforce. Yet most are left wondering how the fresh ideas aren't being generated. Then leaders are left scratching their heads wondering why.
What if you could build a team that understands why innovation is important and how to innovate daily? That's what could happen if you avoid the seven key mistakes and maximize the innovation quotient of your entire organization.
Key Takeaways:
Discover the pitfalls of corporate tunnel vision that may be squelching your innovation efforts.
Transform your teams from what's feasible to what's possible, the difference between good and exceptional results
Elevate innovation from a job function to an organizational culture
Overcome the biggest barrier to innovation, indifference in your team and customer
Unlock the blueprint of top leaders that elevate their teams to new heights
How to Use Innovation to Differentiate Yourself in a Crazy Cluttered World
Tamara has been taking risks, launching ideas and testing the limits for years. Along the way she has had a lot of successes and a few failures. Learning from every experience, Tamara uncovered the secrets to the success game – being brave enough to zig while everyone else zags.
Whether you work in an office, at home or on the road, Tamara's courageous story of innovation, entrepreneurship and a lot of audacity will inspire you to bust out of the box. You'll discover how it all comes down to wardrobes, wine and weights.
Key Takeaways:
Unlock the 7 keys of innovation that increase chances of success
Avoid the hidden mistakes most entrepreneurs that is slowing their results
Master the top ways to zag so you can rise above the noise
Understand Tamara's success and failures, all leading to invaluable lessons from the entrepreneur streets
Build a work and life you love that is built off your innovation strengths and avoid your weaknesses